Call (602) 308-8656 Today for a 100% FREE Project Estimate!
This faux look will spice up any outdoor area; pool, patio or walkway. Various color schemes are available and stones can be customized to your personal preference. What size stones, how many different colors, what colors, grout lines? It is truly a stone you can customize at a fraction of the cost of real flagstone.
Cool Deck
We have a vast selection of colors to choose from or we will match any color swatch FREE of charge. Already have existing cooldeck that looks run-down and old? No worries! We can recolor existing cooldeck; bringing it back to life and looking as good as new.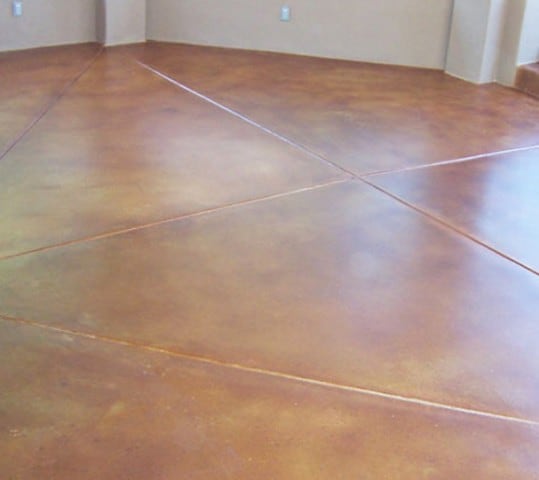 Acid Stain
Staining your concrete will give it a unique look that cannot be matched. This option also allows for easy cleanup and is a cool indoor flooring option for those hot Arizona summers. Acid stains are great for indoor or outdoor use but can be slippery when wet so keep that in mind.
Epoxy Floor
These coatings allow many different color schemes and have various options to customize the floor to meet your needs. We can complete coatings with or without a final clear coat and can add resin sand for extra texture. With a clear coat, this floor is easy clean up and will help protect your surface from stains.